Some Days Are Easy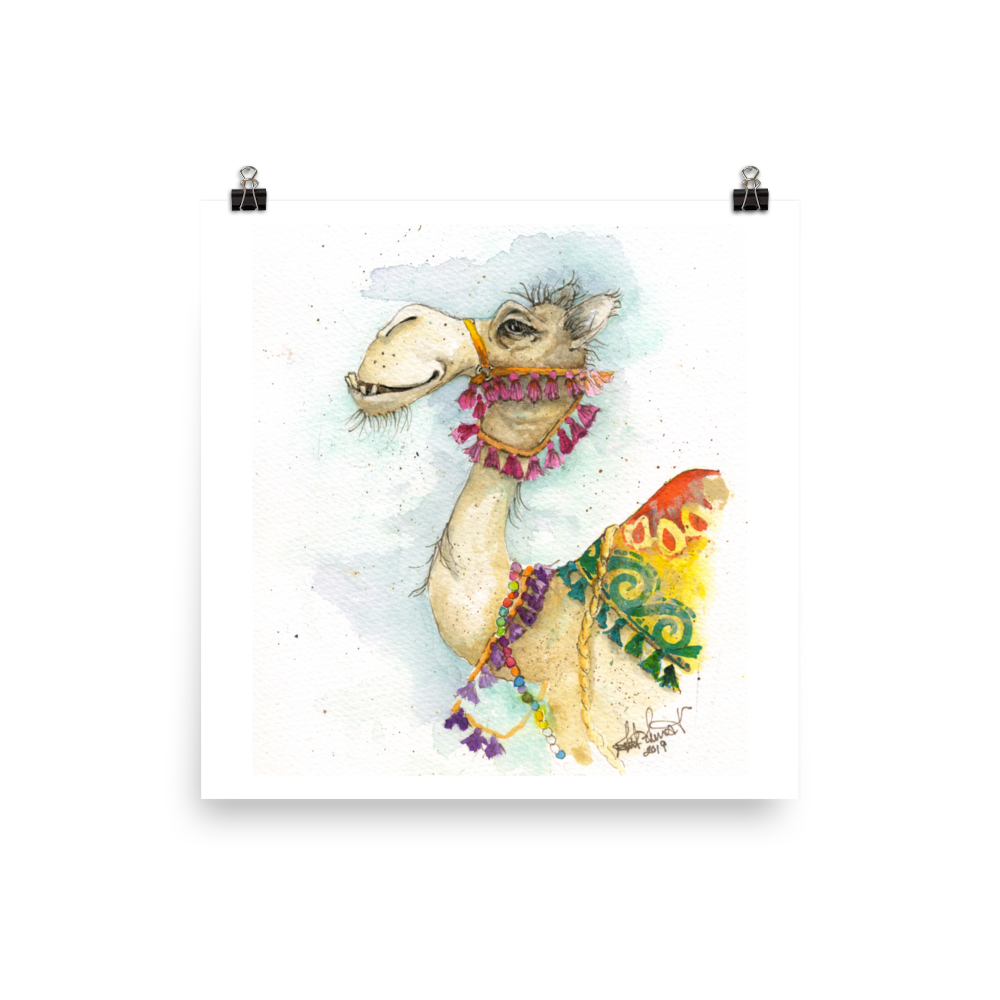 and some days aren't ….
Some days are just that easy. Easy as falling out of the bed. Everything you do seems to work out. But what happens when things just go wrong.
Keeping inspired and motivated.
There are the times when all the light drains out of my eyes and I feel like Im drowning in fear, loss, and uncertainty. I can become hyper aware of past, present, and future. It's when this happens I get up and come into the studio. Because I keep this studio like a holy place. It holds that reserve of peace and stability I need during those dark times. I recharge there. I explore other avenues.
My Process
I prepare for my next day by cleaning my desk and putting few nice things out for my morning. My future self, as I refer to it, this act of love and kindness towards myself in preparing and leaving these places clean. As part of a ritual I close down the studio each night and give thanks. I am so thankful for every minute in my studio sanctuary. I may remind myself of a movie line, or a moment when I felt happy or powerful. I write it down and put it in a place that I will see in the morning. The next day I will come in and see what all I did for myself. It helps spark that little flame in my heart and feed it until I'm up and running again. For ever how long that takes. As some of you know it can take a while sometimes for things to start clearing. Now what works for me may not work for you, but you get the idea.
So let me know what are some of the things you do to "clear" yourself of the dark days, the black dog?
How do you love yourself?

Do you implement things in your life each day to move forward?

Do you have a stockpile of arsenal when things start fall out of sequence?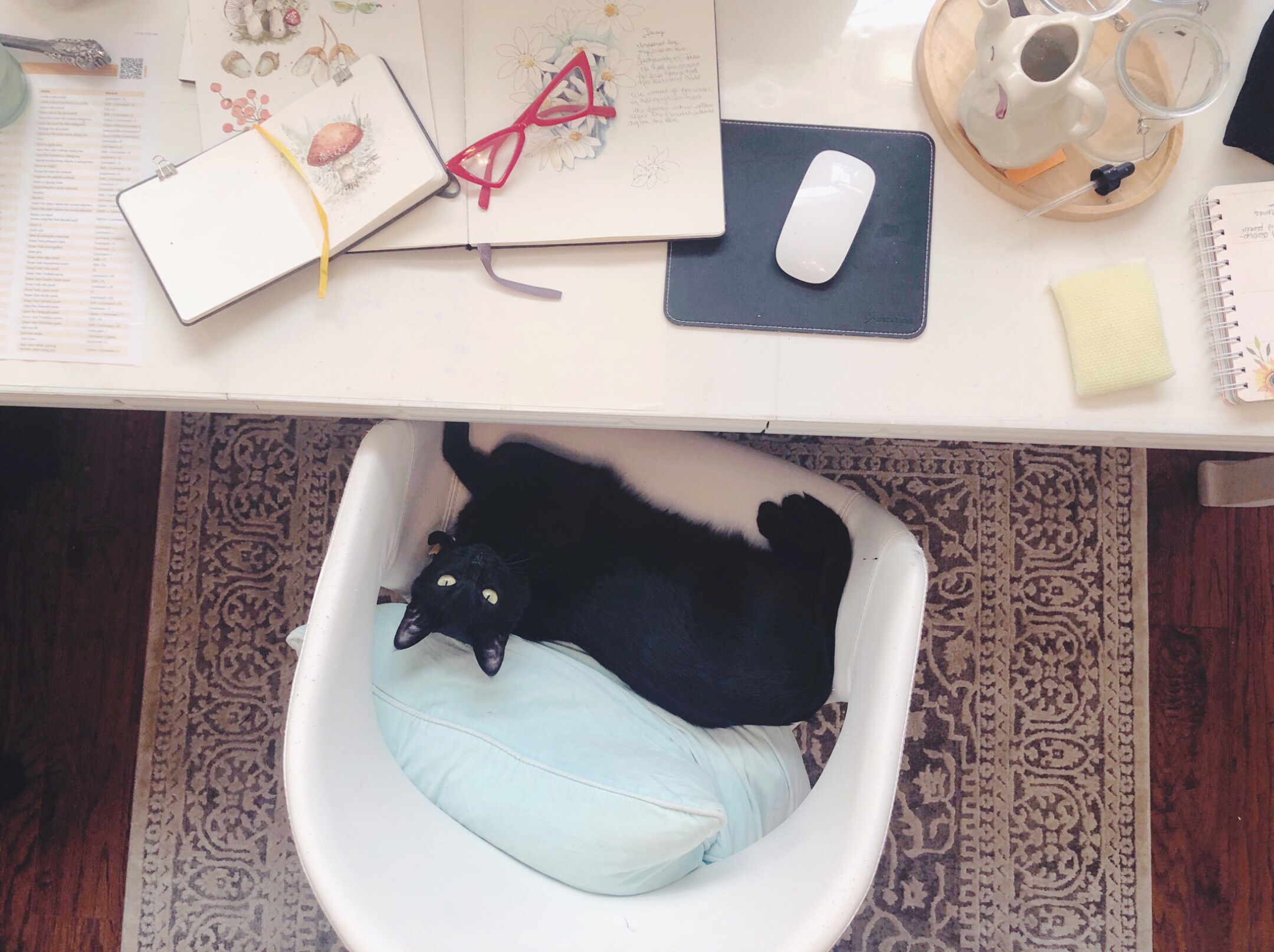 I start and end with a clean work space and a thankful heart
Salem keeps the seat warm
A little "Happy Box"
So some times you can't have a whole studio to run away to. Some people have studio apartments perhaps they work off the kitchen table while others may have a free standing building in their back yard, far away from the demands of partners and family, job and chores. It's the small things combined that are inside the rooms that make that space special. The shapes and colors that we have painstaking put together to create a feeling. You knew when you saw each piece that it would go in that space. You felt inspired. It may have been a fragment of a birds egg or a child's toy. It may have been a fragment of clothing perhaps a journal or sketch book. So take that concept and create a small little box or journal to take with you. That small space will inspire you. it will take you away to far off lands and places, because its not the square footage that transports you, its your mind. Those little bits of writings, quotes, eggshells, colors, etc. they are the fuel, that spark your flame to get you going. The rest pours from a place that you can't walk to or run to. It comes from your soul, your higher self.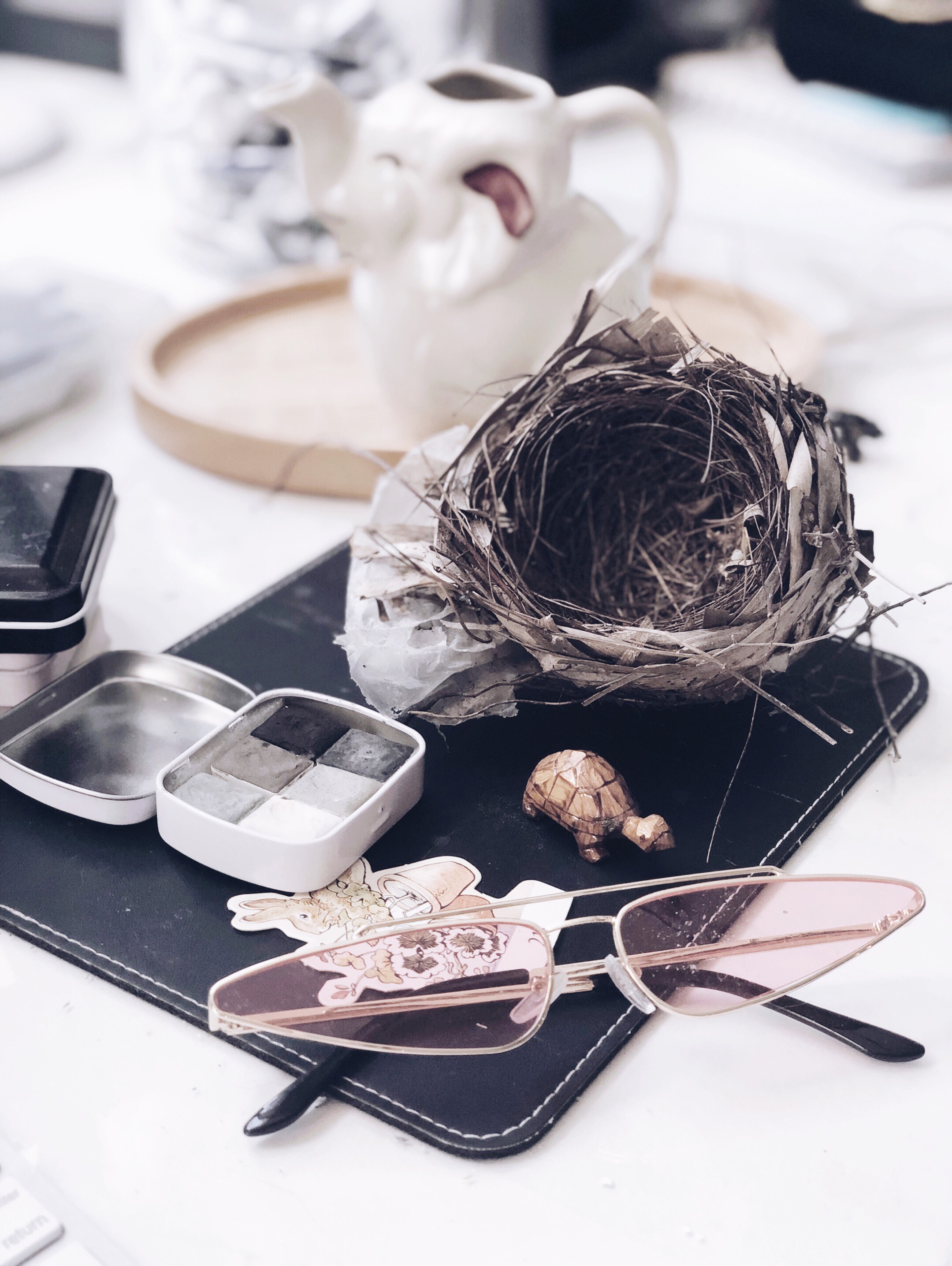 I keep a few of my favorite things with me or in view